THIS PURIM, SHARE THE LOVE
On February 10 & 17 all members and staff received a custom email from HappyPurim/Valley Beth Shalom with your log in code and link. Please check your inboxes (or spam folders!)
If you didn't receive the email, please contact us at 818.788.6000 and we'll help you out!
In the time of Esther and Mordechai, the Jews of Shushan offered thanks for the miracle of their survival by giving gifts to the poor, and sharing sweet things with their neighbors. This is the custom of MISHLOACH MANOT.
Let's celebrate Purim with sweetness by giving MISHLOACH MANOT to our loved VBS community members!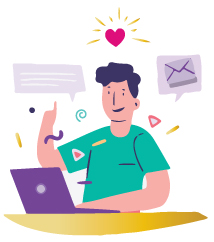 HERE'S HOW IT WORKS:
Our synagogue volunteers and staff are creating carefully curated gifts based on our annual theme (not that one wrapped in cellophane you are used to). You tell us where to send the love. According to tradition, we send at least two of these gifts every Purim. But we'll happily send sweetness to as many members of our VBS community as you'd like to surprise. Packages can only be sent to VBS members and staff.
WHAT WILL BE IN THE PACKAGE?
It'll be a wonderful surprise! This year we selected a theme for our Purim celebrations. Your MISHLOACH MANOT package will reflect aspects of that theme. It will include sweets, snacks, and beautifully crafted and meaningful products. Each package will contain a card explaining the theme, why each of item was selected, and a personalized list of names of those who gifted MISHLOACH MANOT to you.
Every VBS member family, teacher and staff member will receive ONE gift basket with a card listing all those who sent them MISHLOACH MANOT. You can send them individually to specific people ($25), to groups of people (for example, the Clergy or VBS School), or to "The Whole Megillah" which includes all VBS schools, families and staff ($300). The costs vary based on how many recipients are selected. We have several categories to choose from!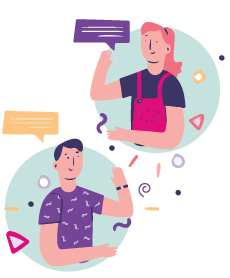 WHAT ABOUT RECIPROCITY?
This option will ensure that everyone who sends MISHLOACH MANOT your way will also have your name on their card, even if you haven't ordered one in advance. For just $150 you get to avoid any awkwardness! Phew!
HOW WILL I RECEIVE MY MISHLOACH MANOT PACKAGE? 
Your package will be delivered with love from one of our VBS members.
THIS SOUNDS AWESOME. HOW CAN I HELP?
If you are interested in volunteering to assemble or deliver MISHLOACH MANOT packages, please contact Membership Manager Natasha Benzaken at 818.530.4008 or email [email protected].
WHAT IF I NEED HELP PLACING MY ORDER?
You can do this! Try online first and if you run into any issues, please call us at 818.788.6000 and we'll help you out! If you lost the email with your log in code, just call us and we'll resend!
IS MY ORDER TAX DEDUCTIBLE?
Yes! All orders are 100% tax deductible!