Executive Committee
Executive Committee
Effective July 1, 2022 to June 30, 2023
The Executive Committee of the Board of Directors is responsible for day-to-day oversight of the administrative and financial functions of the synagogue, subject to the powers of the Board of Directors granted under the Congregation's By-Laws and under California Law.
PRESIDENT
Ilene Berman
Ilene Berman is a businesswoman and professional volunteer. She and her husband, Dennis, are founders of Bandwagon Brokerage, Inc., a local wholesale distribution company. Ilene is the daughter of Myra z'l and Wally z'l Shapiro and mother of two sons, Loren and Micah (Sammi). While growing up in the San Fernando Valley, she belonged to Congregation Beth Kodesh (CBK), holding positions as both Jr. and Sr. USY President. At Canoga Park High School, she was her senior class and school's Vice President. She also graduated from Los Angeles Hebrew High School. Ilene is a graduate of UCLA in Sociology/Ethnic Studies.
Professionally, Ilene served as the USY Director and Camp Director for CBK. She also worked in the garment industry as a resident buyer and sales representative as well as controller for Benevest Escrow Company.
Ilene's involvement with the VBS Day School includes serving as Chair of the Parent Organization's annual fundraiser, Grandparent's Day, Lag B'Omer family picnics, organizing School Board Retreats and serving on the finance and long-range planning committees. She served as Recruitment Chair and was heavily involved in the development and marketing of the school. She served as Parent Organization Co-President and concluded her Day School service as President of the Board Trustees. Ilene is a recipient of the Rita Reznikoff Leadership Award for her dedication to the Day School.
Ilene has been VBS Sisterhood's Recording Secretary, Membership and Program Vice President and President. She sat on the Solomon Schechter Day School National Board as a Director, the Encino Community Council as Educational Representative and the Jewish National Fund as Young Families Chair and Community Campaign Chair. Ilene is the recipient of the Jewish Federation Valley Alliance Women's Leadership Award and currently serves on the Women's Philanthropy Board. She has previously sat on the VBS Synagogue Board, as well as the Education, House and Grounds, High Holiday Honors and Madrichim committees and served as VP of Membership and Religion.
As VBS President, Ilene is honored and looks forward to serving the VBS community as a leader and ambassador in the Jewish community.
CHAIRMAN OF THE BOARD
Eric Kingsley
Eric and his wife Thalia have been active in VBS since 2001. Their three children all graduated from the VBS Day School. Eric served on the Day School Board from 2007-2013, acting as its President from 2009-2011. Since that time Eric has served on the synagogue board. In other aspects of Jewish communal service, Eric has been very active with ADL and served as Board Chair of the Pacific Southwest Region from 2014-2016 as well as serving on its National Commission. By day, Eric is an employment lawyer working on behalf of workers who have been mistreated or not paid properly.
ADMINISTRATIVE VICE PRESIDENT
Moshe Meppen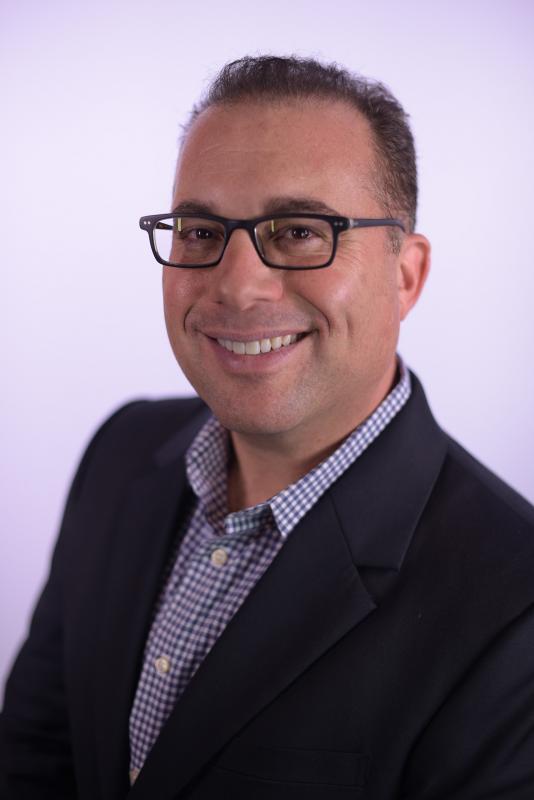 Moshe has been a VBS member since 2000, and has served on the VBS Board of Directors since 2014. His 3 children graduated from VBS Day School, and together with his wife Debra has been active in the growth of the VBS Day School since 2003, serving on the strategic planning and marketing committees. Moshe serves as the High Holiday Cantor for the VBS Traditional Playground Service and has been the Co-Chair of the VBS Budget Committee for the past 2 years. Professionally, Moshe has been Chief Executive Officer of the biometric technology firm MetaDolce Technologies, Inc. since 2008. He holds a Masters of Business Administration in Marketing and Finance from Pepperdine University and a Bachelor of Arts degree in Political Science from the University of California at Santa Barbara.
SECRETARY
Saul Gershkowitz
Saul and his wife Robbie have been VBS members since 1990. Their three children, Bryan, Hanah and Micayla, all graduated from the VBS Day School. Saul has served on the VBS Board of Directors for many years and has worked on various committees, including co-chair of the Budget Committee. His wife served on the Day School board and ran the temple's Feeding the Homeless program. Professionally, Saul is a partner at the accounting firm Brown, Sterman, Reznik & Gershkowitz APC.
ADULT JEWISH LIFE VICE PRESIDENT
Jack Donitz
Jack and his wife, Gaby, have been members of VBS for close to 30 years. Their two children, Alexis and Benji, attended the ECC and Day School and matriculated to Milken Community School. Jack previously served as Membership Vice President and is committed to improving the experience of all VBS members, connecting them to our community.
Jack has a proven record as an executive in business with experience in both startups and established businesses. As a serial entrepreneur with roots in Management Consulting, Jack has been a founder and manager of several companies in a wide variety of industries. He began his consulting career at one of the Big Eight firms and went on to form his own management consulting practice specializing in international business and, more recently, healthcare. He has more than 25 years of senior management and operations experience. When the pandemic made Jack's frequent client travel impossible, he formed an eCommerce startup selling licensed seasonal goods which keeps him challenged and very busy.
Jack studied computer science at UC Berkeley and received his B.A. in Linguistics and Computer Science from UCLA. He graduated from the Anderson School at UCLA with an MBA in Finance and Business Strategy.
DEVELOPMENT VICE PRESIDENT
Rich Robin
Rich and his family have been involved at VBS since 1972. Rich served on the board of VBS Day School for 10 years, including service as President of the Day School Board of Trustees from 2011 to 2013. Rich is a recipient of the Rita Reznikoff Leadership Award for his dedication to the Day School. Rich and his wife Nurit's three daughters – Eliana, Yonit and Maya – all are graduates of the Day School and celebrated their B'Not Mitzvah at VBS.
Rich has served on the Camp Ramah Board of Directors and currently serves on the Board of Directors for Israel Policy Forum. After serving in the IDF, Rich joined his father and sister at NAS Insurance Services in 1994. Rich served as CEO of NAS beginning in 2009 and became President of the Tokio Marine HCC Cyber and Professional Lines Group after NAS Insurance was acquired in April 2019. Rich held this position until January of 2022. Rich holds a Bachelor of Arts degree from Colby College and an Masters in Business Administration from Loyola Marymount University.
EDUCATION VICE PRESIDENT
Roslyn Grinberg
Roslyn Grinberg is a graduate of VBS Day School and has been a member of VBS since childhood. She earned her BA in Political Science at UC San Diego and completed a Master's Degree in Public Policy at USC. Her career focused on the health policy sector with agencies, including Edelman Public Relations and Cohn & Wolfe (in New York City) and Fischer Health and Amgen (in Los Angeles). She also worked for the Georgia State Government, in Atlanta, on the implementation of a statewide bi-partisan health care reform initiative. Roslyn's leadership on the VBS Day School Board of Trustees includes serving as President, Administrative Vice President and Co-Chair of the Head of School Search Committee. In 2020, Roslyn received the Rita Reznikoff Leadership Award for her dedication to the Day School, which was especially meaningful because she grew up with the Reznikoff family in her VBS Havurah. She and her husband, David, have three children; Ily and Shayna are both graduates of VBS Day School and Maya is currently in 6th grade at the Day School. Roslyn is an avid skier, hiker, biker, and baker of mandelbread.
FINANCE VICE PRESIDENT
Gil Borok
Gil and his wife, Aileen, have been active members of Valley Beth Shalom since 2003. Their children, Jack and Estee, are both graduates of the VBS ECC and VBS Day School and celebrated their B'nai Mitzvah at VBS. Gil served on the VBS Day School Board of Trustees for 10 years, including seven as Vice President of Finance. In 2017, he was the recipient of the Rita Reznikoff Leadership Award for his dedication to the Day School. When his term on the Day School Board of Trustees ended, Gil joined the Synagogue Board. He has co-chaired the Synagogue Budget Committee for the last three years and served as Administrative Vice-President of the VBS Board for the last year. He also served on the VBS Endowment Board for many years. Professionally, Gil is President & Chief Executive Officer of Colliers | U.S., a commercial real estate services firm. He holds a Masters of Business Administration from the Anderson School at UCLA and a Bachelor of Arts Degree from the University of Pittsburgh.
MEMBERSHIP VICE PRESIDENT
Stephanie Walsh
Stephanie and her husband Allan, hailing from Minnesota and Montreal, became VBS members in 2004 when their two children started attending the ECC. Their children, Ethan and Ani, are graduates of the ECC and VBS Day School and both celebrated their B'nai Mitzvah at VBS. Stephanie served as Trustee on the VBS Day School Board for three years and joined the board of VBS in 2017. She joined the Executive Committee as Membership VP in 2020. Stephanie and her family are active volunteers for several organizations addressing the issue of homelessness in Los Angeles.

Stephanie holds a Bachelor of Arts degree from The University of Minnesota and has held professional positions in public relations and marketing, most recently on the corporate communications team with Sprint until 2016. During her 17-year tenure there she held a variety of senior management roles including PR strategy, national media relations, social media and crisis communications.
RELIGION VICE PRESIDENT
Hannah Wachs
A native of Indianapolis and graduate of NYU, Hannah has been a congregant at VBS since moving to the Valley in 2015, after six years in Irvine, where she was an active member of Congregation B'nai Israel. While in Orange County, Hannah taught TK for two years at the Merage Jewish Community Center. Before earning a master's degree in education at UCI, she worked in international television sales and marketing and was a member of Beth Meier in Studio City. Hannah and her husband Jeffrey have three daughters, two of whom are former ECC students and current ECLC students, the third having become bat mitzvah in 2021. During her time on the Board, Hannah has been actively involved in the strategic planning process, serving as coordinator of the USCJ committee. She is also part of the leadership team of the Valley Chevra Kadisha, an organization dedicated to serving progressive congregations and families and educating the community about Jewish death rituals. Hannah is passionate about helping all VBS members, at all levels of observance, to find their place at shul, and she looks forward to seeing you on Shabbat!
DAY SCHOOL PRESIDENT
Matthew Benbassat
Matthew Benbassat serves as the President of the VBS Day School Board of Trustees, governing responsibility for the Day School's mission and long term well-being. He serves as a steward for the school's mission and philosophy, setting broad policies and assuring the stability necessary to maintain an educational environment which facilitates the school's excellence and curricular goals.
Matthew earned his BS in Economics at The Wharton School and his JD from UCLA School of Law. He currently serves as Chief Operating Officer of Regent Properties.
PAST PRESIDENT
Jeff Goss
Jeff and his family have been members of VBS for more than 30 years. Jeff has served in various capacities on the Board of Directors and Executive Committee, most recently as President. Jeff is a partner at the accounting firm of Miller Kaplan Arase LLP. Jeff's wife, Karen, is a counselor at the VBS Counseling Center and has been an active volunteer on various not-for-profit Boards of Directors and community engagement organizations. Jeff and Karen have two kids, Matthew and Lauren. Lauren teaches middle school special education in Agoura Hills and her new husband, Spencer Ruskin is a real estate agent in the San Fernando Valley. Matthew is a veterinarian in Sherman Oaks and is engaged to Shayna Gerhardt, a nurse.
Thu, March 23 2023 1 Nisan 5783