This year, the VBS College of Jewish Studies invites you to explore:

Hosted by Rabbi Ed Feinstein
Free and open to the community.
The VBS College of Jewish Studies is made possible by grants from the
Lill & Jess Beim Family Keruv Fund and the Harold M. Schulweis Institute
Visit our Watch and Listen page for video recordings
 
UPCOMING DATES & SPEAKERS:
Wednesday, November 29 at 7:00 p.m.
"An Introduction to The Rabbinic Period"

Guest Speaker Rabbi Ed Feinstein, Ph.D., Senior Rabbi, Valley Beth Shalom (See bio below)
Wednesday, December 6 at 7:00 p.m.
"The Rabbinic Minds: Talmud and Midrash"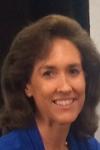 Guest Speaker Professor Christine Hayes, Yale University 
Christine Hayes is Robert F. and Patricia R. Weis Professor of Religious Studies in Classical Judaica. Before joining the Yale faculty in 1996, she was Assistant Professor of Hebrew Studies in the Department of Near Eastern Studies at Princeton University for three years. Her published works include several books and many articles in Vetus Testamentum, The Journal for the Study of Judaism, The Harvard Theological Review, and various scholarly anthologies. Hayes's most recent book, What's Divine about Divine Law? Early Perspectives, received the 2015 National Jewish Book Award in Scholarship, a 2016 PROSE award for best book in Theology and Religious Studies from the American Publishers Association, and the 2016 Jordan Schnitzer Award from the Association of Jewish Studies.
Wednesday, December 13 at 7:00 p.m.
"Rabbi Akiba - The Greatest Rabbi Who Ever Lived​"

Guest Speaker Professor Joel Gereboff, Arizona State University
Professor Joel Gereboff teaches at Arizona State University's School of Historical, Philosophical and Religious Studies, the largest transdisciplinary school in the humanities at Arizona State University. He is chair of Jewish Studies Institute at ASU which was launched with his help in 1997, quoting, "I envision more faculty, more visiting faculty, more classes, an expanded graduate program with scholarships, scholarships to send students to Israel, and a place where the community can come - a resource to the community." The Religious Studies program brings together perspectives and approaches from history, sociology, anthropology, philosophy, and literature to gain a more comprehensive understanding of the individuals and traditions that constitute religions and cultures. In our increasingly cosmopolitan world, the need to understand the root beliefs and values of diverse cultures has become a political and moral imperative. Gereboff explores the deep intersections between religions and cultures which have shaped, and continue to shape, personal and collective identity. Gereboff authored the book Rabbi Tarfon, the Tradition, the Man, and Early Rabbinic Judaism
PAST DATES & SPEAKERS:
Wednesday, October 18 at 7:00 p.m.
"Beginning the Journey"

Guest Speaker Rabbi Ed Feinstein, Ph.D., Senior Rabbi, Valley Beth Shalom
Our own beloved Rabbi Feinstein serves on the faculty of the Ziegler Rabbinical School of the American Jewish University, the Wexner Heritage Program, the Shalom Hartman Institute in Jerusalem and lectures widely across the United States. He is the author of several books, including: Tough Questions Jews Ask – A Young Adult's Guide to Building a Jewish Life, (Jewish Lights, 2003), was chosen for the American Library Association's Top Ten Books on Religion for Young Readers and a finalist for the National Jewish Book Award. Most recently, Chutzpah Imperative! - Empowering Today's Jews for a Life that Matters (Jewish Lights, 2014), offers a new way to "do Judaism," Rabbi urges us to recover this message of Jewish self empowerment, or chutzpah, to reshape the world. An engaging lecturer and storyteller, Rabbi Feinstein unites the ancient Jewish love of ideas with the warmth of Jewish humor. This year, Rabbi Feinstein received his Doctorate in Education from the Jewish Theological Seminary (JTS) at Park Avenue Synagogue in New York for his dissertation: Rabbi Harold Schulweis and the Reinvention of the American Rabbinate. 
Wednesday, October 25 at 7:00 p.m.
"Why Jews Have Survived Through the Ages"
Guest Speaker Professor David Myers, President, CEO, Center for Jewish History, New York

David Myers was the Sady and Ludwig Kahn Professor of Jewish History in the UCLA History Department. This June, he was appointed the new president and CEO of one of the world's principal centers for Jewish historical research, located in New York City, which conducts scholarly research and provides a home for a range of archival collections. Located in downtown Manhattan, the center — which was founded in 1995 and opened its doors in 2000 — contains more than five miles of archival documents spanning one thousand years of Jewish history. A prolific author, his books include Resisting History — an examination of German-Jewish thought — and Between Jew and Arab — a study of the Polish-Jewish philosopher Shimon Rawidowicz. Myers intends to deepen the research ties between the center and historians in Israel as part of its work in situating the achievement of a Jewish state within the epic sweep of Jewish history. 
Wednesday, November 1 at 7:00 p.m.
"The Whole Bible on One Foot"
Guest Speaker Rabbi Ed Feinstein, Ph.D., Senior Rabbi, Valley Beth Shalom (See bio above)
Wednesday, November 8 at 7:00 p.m.
"The Book of Jeremiah: A Prophet for Our Times"

Guest Speaker Rabbi Zoë Klein, Senior Rabbi, Temple Isaiah
Rabbi Klein graduated from Brandeis University with a B.A. in Psychology with a passion for ancient texts, mythology, liturgy and poetry. She received ordination from Hebrew Union College – Jewish Institute of Religion in 1998. She serves as Senior Rabbi at Temple Isaiah in Los Angeles, giving numerous presentations and keynote speakings at various assemblies all over the country. She is a resource for reporters in regional newspapers and has appeared as a commentator on the History Channel in "Digging for the Truth." Rabbi Klein is a wonderful storyteller and has written multiple novels and short stories. She has also written articles for numerous publications including Harper's Bazaar, Tikkun, and Torat Hayim. She has written chapters in a number of collections including The Women's Torah Commentary and Holy Ground: A Gathering of Voices on Caring for Creation. Her poems and prayers are used in houses of prayer around the country. A book of her poetry House Plant Meadow is contracted to be published by David Godine Publishers.
Wednesday, November 15 at 7:00 p.m.
"King David"

Guest Speaker Rabbi David Wolpe, Senior Rabbi, Sinai Temple
Named the most influential Rabbi in America by Newsweek Magazine and one of the 50 most influential Jews in the world by the Jerusalem Post, David Wolpe is the senior Rabbi of Sinai Temple in Los Angeles. He previously taught at the Jewish Theological Seminary of America in New York, the American Jewish University in Los Angeles, Hunter College, and UCLA. A columnist for Time.com, has been published and profiled in the New York Times, the LA Times, the Washington Post's On Faith website, The Huffington Post, and the New York Jewish Week. He has been on television numerous times, including the Today Show, Face the Nation, ABC this Morning, and CBS This Morning. In addition, Rabbi Wolpe has been featured in series on PBS, A&E, the History channel, and the Discovery channel. Rabbi Wolpe is the author of eight books, including the national bestseller Making Loss Matter: Creating Meaning in Difficult Times. Rabbi Wolpe's new book is titled, David, the Divided Heart, a finalist for the National Jewish Book Awards.
---
Explore our Vast Archive of Past Programs
Click here to view programs available online
 
---
Ever wanted to take a great course on Jewish culture, history and topical subjects, taught by experts? Well this is it. The VBS College of Jewish Studies offers Jewish adults an experience of university-level learning without homework, tests, sororities or football
Each year a different area of focus is selected, and our Rabbis, along with their guest speakers, provide us with insights and history that is just wonderful. And did we mention the cost - none!