Mitzvah Day 2022


THANK YOU TO OUR INCREDIBLE COMMUNITY
Because of YOU, Mitzvah Day 2022 was a massive success!

Mitzvah Day 2022
Repairing our world, one mitzvah at a time!
Sunday, January 23, 2022 • 9am-12pm
Join together for VBS Mitzvah Day 2022 and share in acts of chesed (loving kindness) across our community!
VBS is committed to serving the neediest members of our community through a number of meaningful Mitzvah Day initiatives for all ages. Join us for a day of service as VBS gives back to our community! The work we accomplish together will make real differences in the lives of many.
Become a Mitzvah Mensch by participating in our many initiatives where we have the opportunity to do something good in this world, even if only for an hour or so.
---
Become a certified Mitzvah Mensch
Collect project stamps from each activity station in your Mitzvah Day passport!
Mitzvah Day participants will travel to each activity station and receive a stamp in their Mitzvah Mensch passport after completing each project.
Mitzvah Day Activity Stations
Donate Blood
Cedars Sinai
Safe blood saves lives! A decision to donate your blood can save one or several lives by helping patients in need. Be a hero to community members in need by signing up in advance for your Blood Drive donation. The Blood Drive will be held in Sher-Lopaty Chapel from 9am-3pm. Click here for more details >
Assemble Hygiene Kits
VBS Food Bank
Come together to assemble crucial Hygiene Kits that will be gifted to community members in need. For more information about the collection of Hygiene Kit contents, see details listed under "Mitzvah Day Collections" section of this webpage.
Sort Food Bank Donations and Take a Tour
VBS Food Bank
As always, we will be collecting items for the Food Bank. Support the VBS Food Bank that works in conjunction with Jewish Family Services and SOVA to offer a 24-48 hour supply of food for the hungry. Click here for a list of the most urgently needed items. For the full list of items we can accept, view our page here. To purchase items from our Amazon Wish List, you can do so here. We will include a tour of the VBS Food Bank with longtime member, Michael Wolf.
Pack Lunch Bags
Hope of the Valley
Feed the hungry: battle food insecurity in our community. This activity station will prepare lunch bags containing a balanced meal. Our Brown Bag Lunches will go to guests of Hope of the Valley Rescue Mission.
Decorate Get Well Cards
VBS Caring Connection
Comfort those in need by creating handmade Get Well Cards for our community members who are experiencing hard times. Use a sheet of paper, markers, crayons and colored pencils to write or draw sweet, simple messages.
Assemble Welcome Home Packages
LA Family Housing
Collection for Welcome Home Packages will begin January 3rd and continue through Mitzvah Day – but the sooner the better to ensure we have enough supplies! Assemble the packages together at Mitzvah Day as part of this important initiative to mark a momentous occasion in the lives of those entering housing after being unhoused or shelter insecure.
Assemble Potpourri Bags
LA Jewish Home and Fountainview
Bring comfort and joy to elder residents by creating fragrant potpourri sachets and decorative cards. These thoughtful sachets will be filled with an herb and flower blend.
Make Bracelets for Children in Israel
Save A Child's Heart (Israel based)
This new initiative will allow participants to create bracelets that will be sent to Israel. Save A Child's Heart saves the lives of critically ill children suffering from heart disease in countries where access to pediatric heart care is limited or nonexistent. Through bringing children to Israel for medical care, performing missions abroad, and training medical personnel, we are bringing hope to families, communities, and countries. This activity station is organized through the leadership of VBS Day School student Sammy Binder.
Mitzvah Day Collection Items
In preparation for Mitzvah Day, we will be collecting the following items to supply our Mitzvah Day activity stations.
We encourage donations to be dropped off at VBS as soon as possible beginning January 3. We will continue accepting collections through our Mitzvah Day event on January 23.
We Made It Easier!
HYGIENE KITS
Toothbrush
Toothpaste (Travel Size)
Body Soap (Travel Size)
Shampoo (Travel Size)
Conditioner (Travel Size)
Mini Deodorant
WELCOME HOME PACKAGES
Hard plastic laundry basket and laundry detergent
Toilet paper and paper towels
Dishes (set of 4)
Utensils (set of 4)
Bath towels (2-4)
Cleaning supplies (windex, all purpose surface cleaner)
VBS FOOD BANK
Cereal boxes (12-14 oz)
Mac & Cheese Boxes (7.25 oz)
Rice (16 oz)
Pasta (16 oz)
Peanut butter/nut butter (16 oz)
Canned items: vegetables, beans, soup, tuna, chicken, fruit, tomato sauce
Cereal bars
Instant oatmeal packets
Individual packets of dry snacks/pretzels
Individual packets of dry soup/ramen noodles
Misc Kosher, gluten free, and vegan items for those with dietary restrictions
---
Can't make it to VBS? Contribute Virtually!
Text

VBSMD

to

41444
Your text donation works towards purchasing supplies needed for Mitzvah Day activity stations.
---
---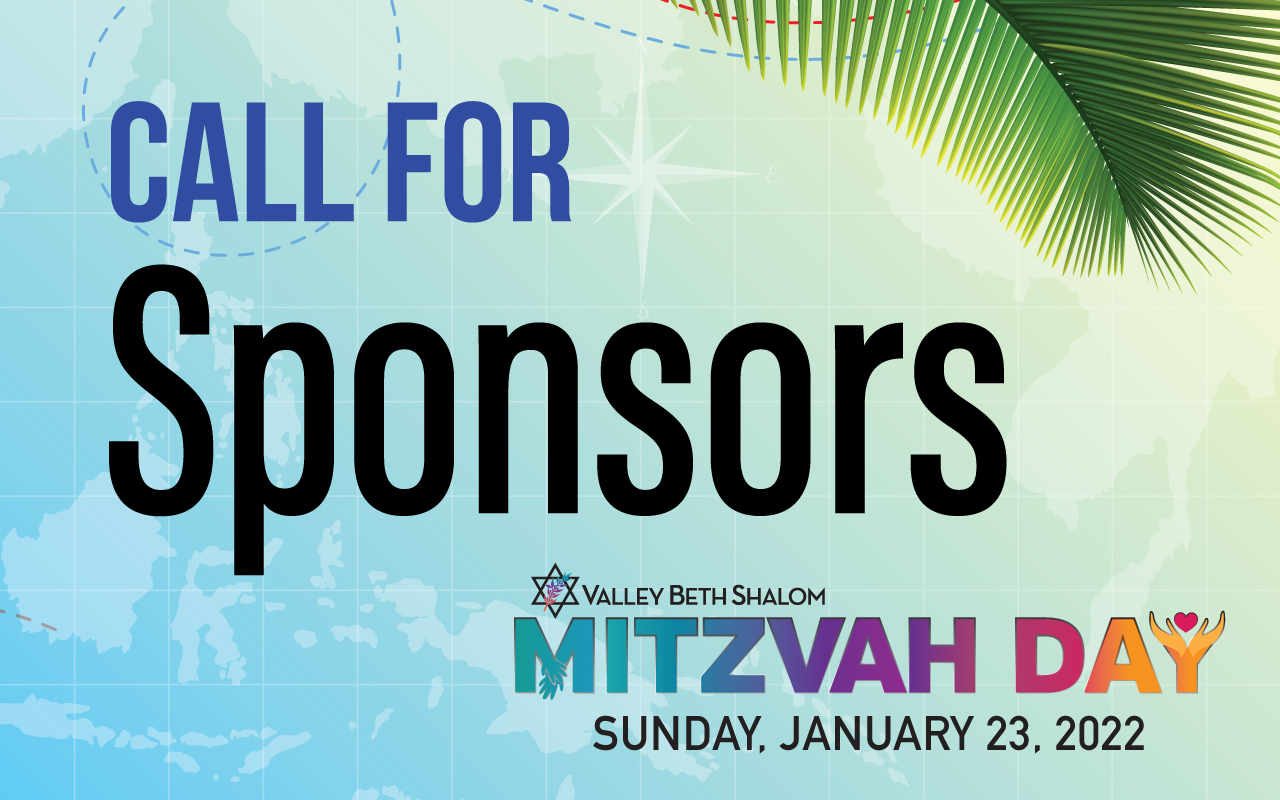 ---
Health & Safety at Mitzvah Day
Valley Beth Shalom holds the health and safety of our community as our greatest priority. We all must continue do our part to ensure the collective wellness of our community.
Please do NOT attend Mitzvah Day in person if you are under isolation or quarantine orders.
Do NOT participate in person on Mitzvah Day if you feel ill in any way, or are even thinking about not feeling well.
All Mitzvah Day participants, regardless of vaccination status, are mandated to wear masks at all times (aside from eating and drinking). Surgical or N95/KN95 are strongly encouraged over cloth masks.
Be prepared to show your ID and Proof of Vaccination upon entry. Any person age 16+ must be fully vaccinated, and anyone between the ages of 5 and 16 must present a negative PCR test taken within 48 hours of attendance in accordance with the VBS Health & Safety Policy effective January 15, 2022. Read it here >
VBS Schools students who are tested weekly at VBS will be able to use their latest negative PCR test result to suffice.
Learn more about VBS's COVID policies and review Our Brit: A Covenant of Shared Responsibility on our Covid-19 webpage. Our agreement and social commitment to one another through promises, protocols, procedures and etiquette is based on the guiding values and principles of VBS.
---
More Mitzvah Day Opportunities
MITZVAH DAY LUNCH SERVE
For anyone age 18+ interested in service OFF SITE on Mitzvah Day, we are gathering a group of VBS community members to help serve lunch at New Friends Homeless Center at St. Nicholas Church in Encino from 1-3:30pm.
Interested adults should contact Nitzan Barlev, Volunteer Engagement and Community Organizing Coordinator, at nbarlev@vbs.org by January 17, 2022.
Join us in meeting the basic physical, emotional and spiritual needs of the homeless and less fortunate, and see lives transformed! You can help! Over 60,000 people experience homelessness every night in LA County and the San Fernando Valley. New Friends Homeless Centers are independently operated and funded by local volunteers and sponsors. Help to successfully provide hot meals, clothing and hygiene kits to those in need. Spread hope, unconditional love and encouragement to guests who are experiencing homelessness.
---
2022 LAHSA COUNT
They count. Will you?
Consider joining as a volunteer in the 2022 Homeless Count.
February 22, 2022
Encino Community Center
4935 Balboa Blvd, Encino, CA, 91316
Click here to sign up for the Encino group or sign up in your own neighborhood. Join volunteers across the San Fernando Valley on January 25th in the Greater LA Homeless Count. The annual Homeless Count is an essential component in getting vital information that helps us provide an accurate picture of the state of homelessness in Los Angeles and deliver services where they are most needed. It also increases general homelessness awareness with the public and increases engagement with leaders, residents, and stakeholders. The ideal group will have three people. All volunteers must be 18+ for this year's count.
Questions? Contact Nitzan Barlev, Volunteer Engagement and Community Organizing Coordinator, at nbarlev@vbs.org.
---
Celebrate MLK Day of Service on Monday, January 17, 2022

Martin Luther King, Jr. Day of Service is a defining moment each year when Americans across the country step up to make our communities more equitable and take action. Dr. King believed that "injustice anywhere is a threat to justice everywhere" as he fought for systemic change. His example is our call to action. As we work to heal from the pandemic and its devastating impact on our community, the focus of this year's Martin Luther King Day of Service is to combat one of the critical issues that has surfaced – education equity and the academic achievement gap. Click here to learn more about the opportunities below.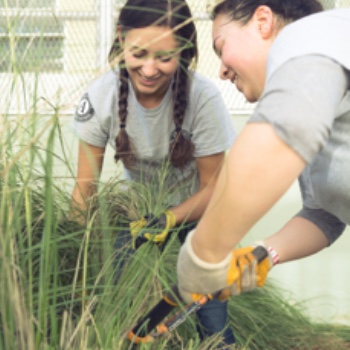 Sponsorship Opportunities and Participation Commitment
Tue, August 16 2022
19 Av 5782
Call For Sponsors
Sponsor Mitzvah Day 2022
Your meaningful contribution will help subsidize the cost of Mitzvah Day 2022
$54 Mitzvah Mensch
$180 Ahava Ambassador
$360 Tzedek Tzupporter
$1,800 Tikkun Olam Titan
$3,600 Chesed Champion
Donations are 100% tax-deductible

Thank You to our Mitzvah Day Sponsors:
Lucienne & Lee Adams
Michelle & Phil Baron
The Bental Family
Sandra Berman
The Binder Family
Alissa & Bryan Binns
Jean & Jack Blumin
Lynn Gordon Braun & Jonathan Braun
Jacqueline Burdorf
Barbara & Bill Goldsmith
Corine & Jonathan Hartman
Raquel Dabbah Hillenbrand & Scott Hillenbrand
Marcia Jacobs
Patty & Lee Kagan
Camryn Kruger
Noga Landau & Matthew Goldman
Selene & Josh Maiman
Sharon & Gil Rief
Gayle & David Schnaid
Shabnam Shirzaian-Casey & Matthew Casey
Leona Mizrahi Sigal & Josh Sigal
Aileen & Steve Sirkin
Michelle & David Spiegel
Ilona & Mitchel Stein
Elana & Ben Vorspan
Hannah & Jeffrey Wachs
Shira & Sean Wachtel
Tue, August 16 2022 19 Av 5782