Mitzvah Day 2022 at home
Mitzvah Day At Home Guide
Opportunities to share in acts of chesed (loving kindness) across our community for VBS Mitzvah Day 2022 – without leaving home!
Please drop off completed items between 9am-12pm on Mitzvah Day (Jan. 23)
Participate in selected Mitzvah Day initiatives from home.
Complete the following activities from home while contributing to our community's good work!
Assemble Hygiene Kits
VBS Food Bank
Come together to assemble crucial Hygiene Kits that will be gifted to community members in need. Create kits at home by filling a ziplock bag with the following contents:
Toothbrush
Toothpaste (Travel Size)
Body Soap (Travel Size)
Shampoo (Travel Size)
Conditioner (Travel Size)
Mini Deodorant
Pack Lunch Bags
Hope of the Valley
Feed the hungry: battle food insecurity in our community. To assemble the lunch you'll need:
A brown paper or ziplock bag
Peanut butter or nut butter alternative of your choice
Jam or jelly
Bread of choice
Sandwich baggies
Small fruits like a small apple or clementine
Soft cereal bars
Napkins
You will also need a mask and pair of disposable gloves for each person participating. Each sack lunch must contain 1 sandwich, 1 fruit, 1 cereal bar, and 1 napkin. If you have young children you could have them color on the bag and/ or make cards to drop in bag as a note of encouragement. Our Brown Bag Lunches will go to guests of Hope of the Valley Rescue Mission.
Decorate Get Well Cards
VBS Caring Connection
Comfort those in need by creating handmade Get Well Cards for our community members who are experiencing hard times. Print the template at the link below and decorate using markers, crayons or colored pencils to write or draw sweet, simple messages.
Assemble Welcome Home Packages
LA Family Housing
Assemble Welcome Home Packages for recipients at LA Family Housing to mark a momentous occasion in the lives of those entering housing after being unhoused or shelter insecure. Each package should include:
Hard plastic laundry basket and laundry detergent
Toilet paper and paper towels
Dishes (set of 4)
Utensils (set of 4)
Bath towels (2-4)
Cleaning supplies (windex, all purpose surface cleaner)

Collection Items
In preparation for Mitzvah Day, we will be collecting the following items to supply our Mitzvah Day activity stations.
We encourage donations to be dropped off at VBS as soon as possible beginning January 3. We will continue accepting collections through our Mitzvah Day event on January 23.
We Made It Easier!
VBS FOOD BANK
Cereal boxes (12-14 oz)
Mac & Cheese Boxes (7.25 oz)
Rice (16 oz)
Pasta (16 oz)
Peanut butter/nut butter (16 oz)
Canned items: vegetables, beans, soup, tuna, chicken, fruit, tomato sauce
Cereal bars
Instant oatmeal packets
Individual packets of dry snacks/pretzels
Individual packets of dry soup/ramen noodles
Misc Kosher, gluten free, and vegan items for those with dietary restrictions
---
Contribute Virtually!
Text

VBSMD

to

41444
Your text donation works towards purchasing supplies needed for Mitzvah Day activity stations.
---
---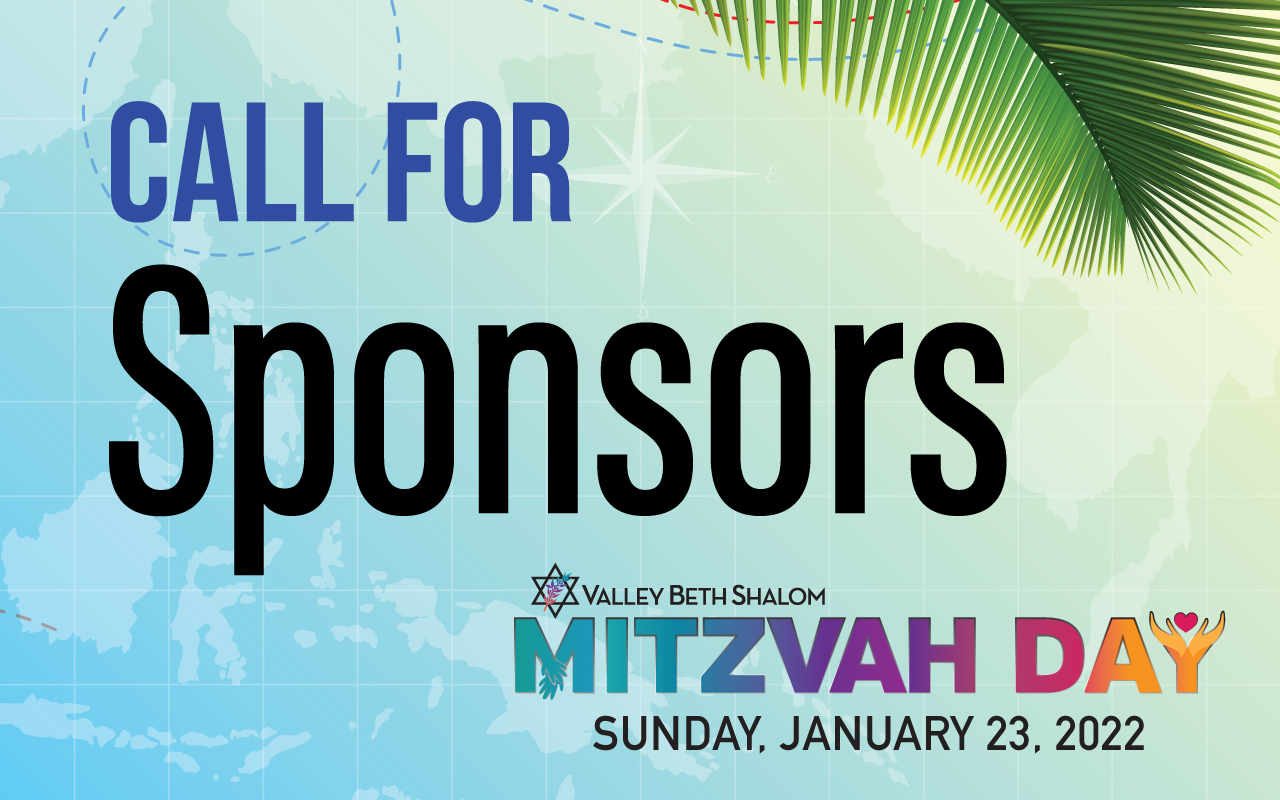 ---
Sponsorship Opportunities and Participation Commitment
Fri, January 21 2022
19 Shevat 5782
Fri, January 21 2022 19 Shevat 5782